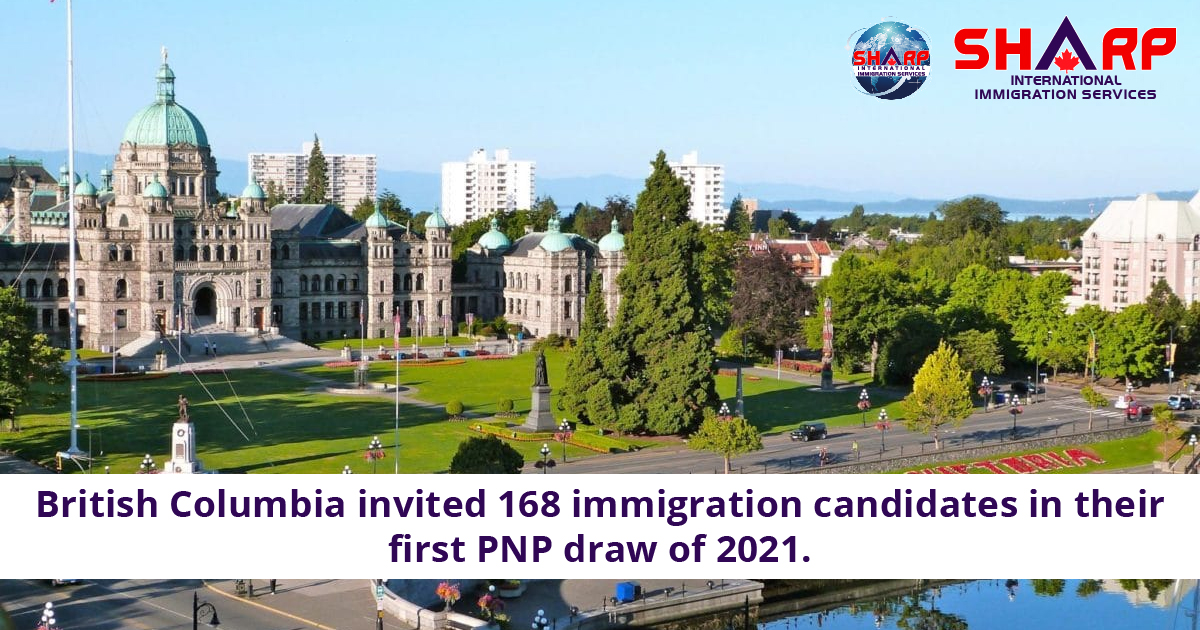 January 5, 2021
British Columbia invited 168 immigration candidates in their first PNP draw of 2021.
The British Columbia Provincial Nominee Program invited under the following sub-categories: Skilled Worker, International Graduate, and Entry-Level and Semi-Skilled.
Skills Immigration: Skilled Worker: 95
Skills Immigration: International Graduate: 95
Skills Immigration Entry-Level and Semi-Skilled: 77
Express Entry BC: Skilled Worker: 99
Express Entry BC: International Graduate: 99
Due to pandemic continues, there are some sectors and businesses are impacted and due to some occupations continue to be excluded from recent draws.