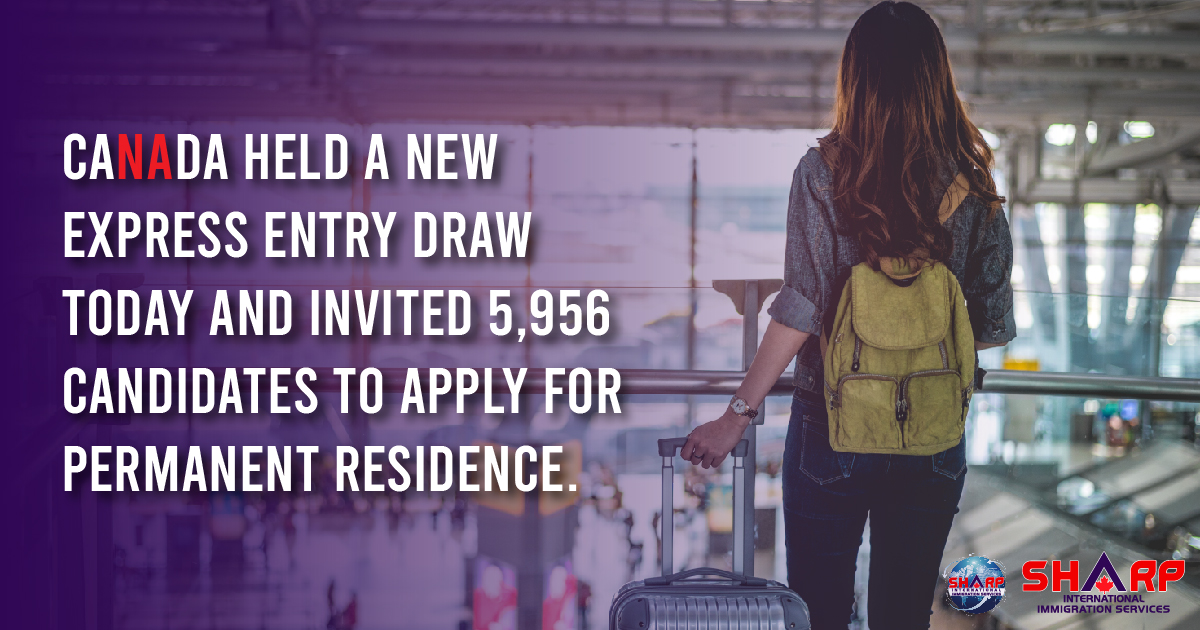 May 31, 2021
Express Entry draw update
Canada held a new Express Entry draw today and invited 5,956 candidates to apply for permanent residence.
Immigration, Refugees, and Citizenship Canada (IRCC) invited candidates with a CRS score @ 380. The new draw targeted candidates who are eligible for permanent residence under the Canadian Experience Class (CEC). Invited candidates have had at least one year of skilled work experience in Canada plus intermediate official language skills, among other criteria, in order to be eligible for the CEC.