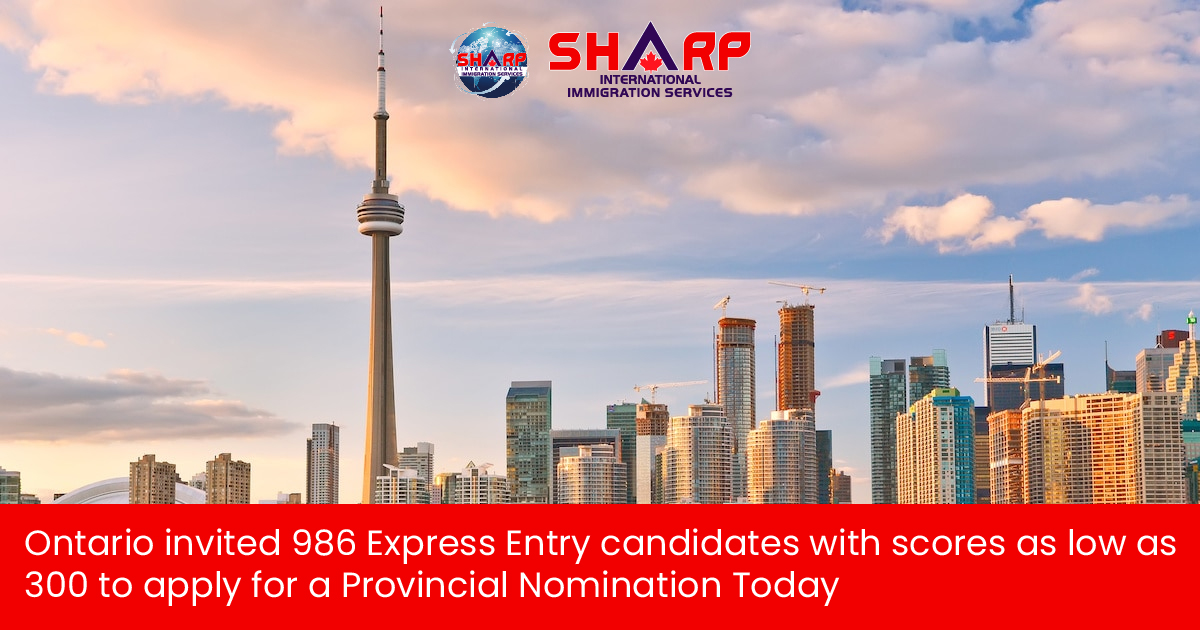 June 1, 2021
Ontario invited 986 Express Entry candidates with scores as low as 300 to apply for a provincial nomination today.
The Ontario Immigrant Nominee Program (OINP) invited candidates who may be eligible for a nomination through the Ontario Express Entry Skilled Trades Stream. Candidates' scores in the Comprehensive Ranking System (CRS) were between 300 and 379. Invited candidates had submitted their profiles between June 1, 2020, and June 1, 2021.
If invited candidates receive the nomination, they will be effectively guaranteed to receive an Invitation to Apply (ITA) for permanent residence in a subsequent Express Entry draw. This is because all Express Entry candidates who receive a nomination from Provincial Nominee Program (PNP) get 600 CRS points added to their score.