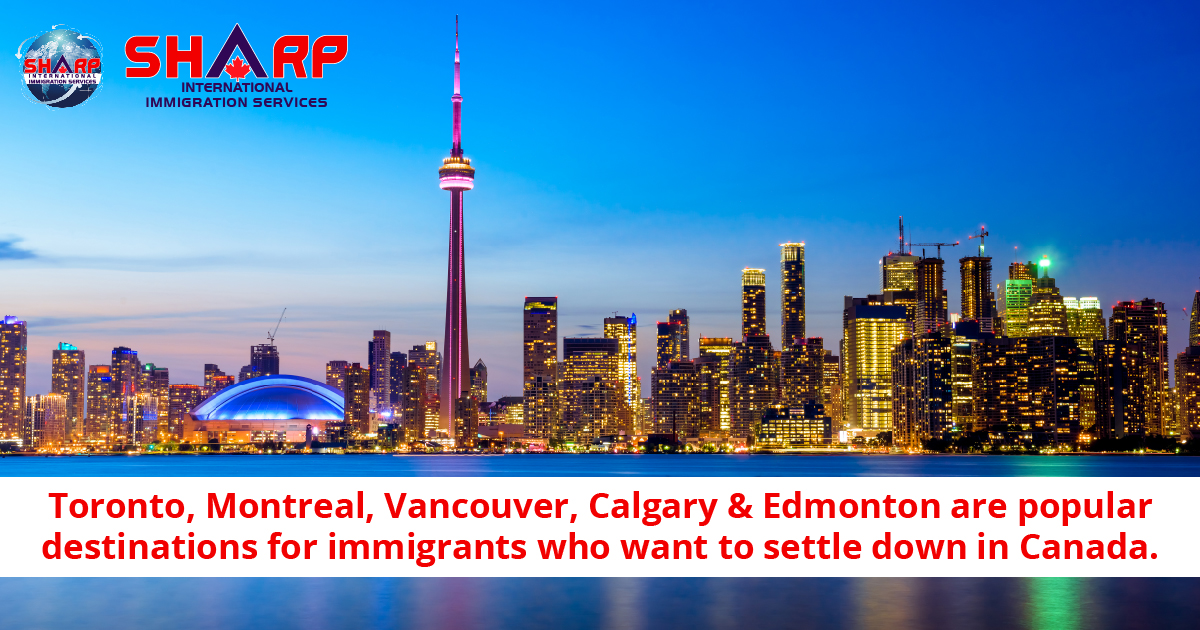 March 15, 2021.
Toronto, Montreal, Vancouver, Calgary and Edmonton are popular destinations for immigrants who want to settle down in Canada.
However, there are many small cities that are starting to attract more immigrants from abroad. There are many cities that are participating in RINP – Rural Immigration Nomination Program. Canada is working to introduce the Municipal Nominee Program, which will allow communities, chambers of commerce and local labour councils to sponsor new immigrants. This new program is expected to bring in about 5,000 newcomers per year after it is launched.
Saskatchewan, Toronto and Vancouver have higher immigration rates in Canada than other smaller urban centres. Many urban cities are having more death than births. These cities depend on immigration to boost the economy, so they don't have a choice and have to start attracting more immigrants to continue growing.
The COVID-19 pandemic has changed everything for 2020 and 2021 due to travel restrictions. Canada will need to depend on immigration now more for economic recovery. Canada is facing an increasing demand for healthcare services as well as income support programs after the pandemic.
Regional immigration programs are mutually beneficial to immigrants and the local economy. The Provincial Nominee Program (PNP) allows provinces to nominate immigration candidates who they think will be good fits for their labour market. These programs benefit less populous provinces because they have more urgent needs for immigrants to support their economies. In short, we are going to see many new categories this year-end by the Canadian Government which are going to allow more immigrants.