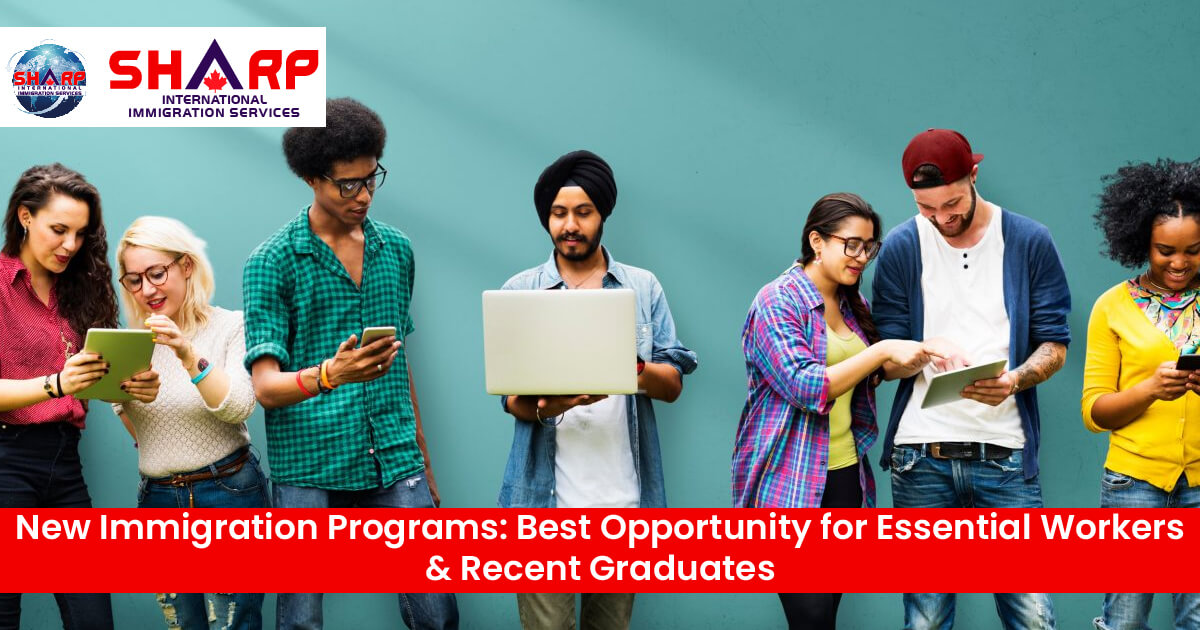 The new programs introduced opening for essential workers and recent student graduates who are working inside Canada. Immigration of Canada is trying their level best to meet the immigration targets of 2021 during this travel restriction period and for that, they are working with these new pathway programs for those workers and who are already here in Canada.
There are approximately 1.5 million workers and students in Canada right now. Many of them are working in all essential services/occupations to support in different areas like healthcare, food services, essential manufacturing companies associates, construction, and others. This new pathway program covers grocery store attendants, truck drivers, nurses, farmworkers, food and gas attendants, and many more..
The new immigration programs will give them the opportunity to accommodate around 90,0000 out of these workers and students. The new pathway program is with NOC C and NOC D jobs which is mostly jump in skilled trade occupations and they don't have to be work under higher-skilled occupation positions. Also, they have introduced basic to intermediate language proficiency in English or French for this program, usually, all other programs require high level of language proficiency.