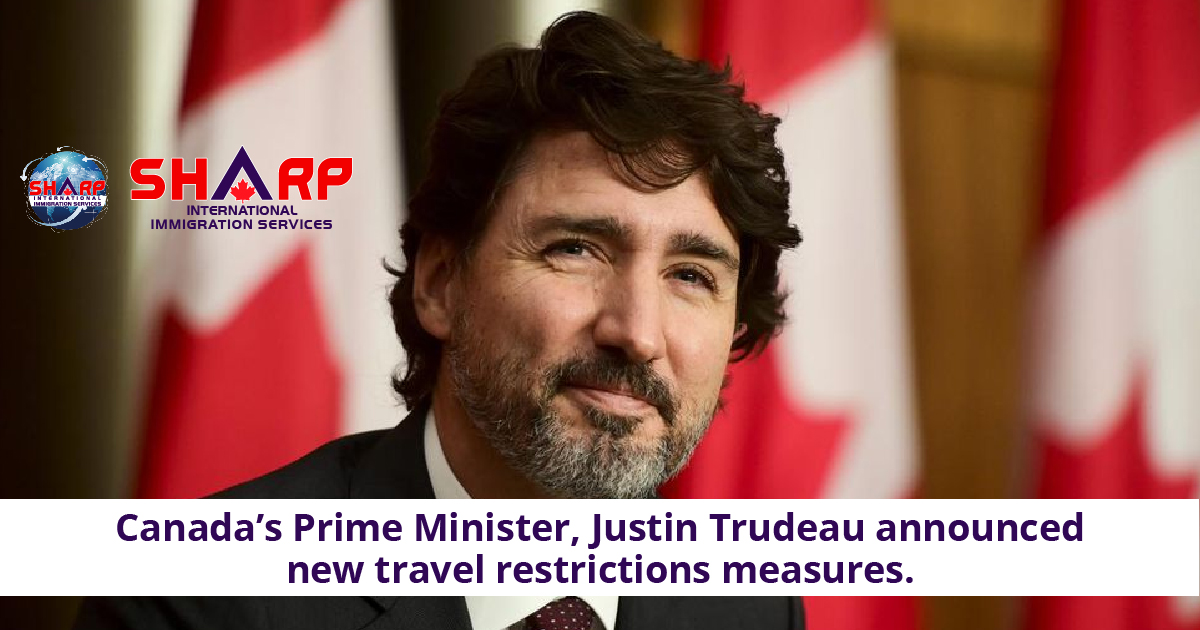 January 29, 2021
Canada's Prime Minister, Justin Trudeau announced new travel restrictions measures.
◾ Air Canada, WestJet, Sunwing, and Air Transat are suspending all flights to Caribbean destinations effective Sunday, January 31 until April 30.
◾ The measures will be in place until April 30.
◾ Starting from next week, international flights can only land in Vancouver, Calgary, Montreal, and Toronto.
◾ Incoming travellers will need to take COVID Polymerase Chain Reaction (PCR) test upon arrival and will need to stay in a hotel at their own expense for three days while awaiting test results.
◾ Prime Minister Trudeau said the estimated cost of this to travellers is $2,000. If the test result is negative, travellers will then need to quarantine at home for a period of 14 days (three days at the hotel plus eleven days at home).
◾ Those who report a positive test result will need to stay at a designated government facility.
◾ All travellers entering Canada from the U.S. land border will need to be tested upon arrival.